Gift Store
Please enjoy browsing through our gift store.  This collection of products has been carefully selected.  The boomerangs, burnt wire sculptures, beaded jewelley, clapsticks have been hand crafted and painted.  The ceramic plates have been painted with beautiful traditional iconography.  We feel very privledged to be able to represent such talented Aboriginal artists.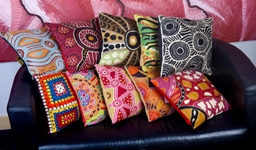 Cushion Gallery
Browse through our cushion gallery.  The Aboriginal artists provide their original designs to craftsman on other regions of the world for their Dreamtime stories to be reproduced in various mediams. Royalities from the sale of this product go to the artist. 
View products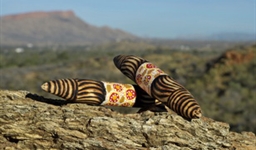 Clapsticks
Clapsticks or Music sticks are used to serve the purpose of maintaining rhythm with Aboriginal voice chants.  As an ancestral instrument that may traditionally accompany the didgeridoo. Clapsticks are often made from mulga wood and can be decorated or burned using hot wire to create patterns and symbols to tell stories of the Dreamtime.
View products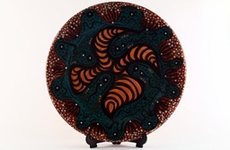 Ceramics
Ceramics is an art form that is becomming an intergral part of the Australian Aboriginal art movement.  The women paint important Dreaming stories onto the ceramics. 
View products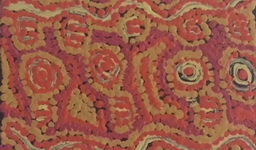 Small Art Boards
 A perfect small gift idea painted by various Aboriginal artists and in a range of sizes and styles.
View products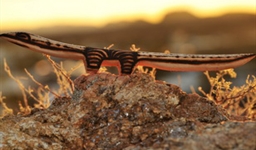 Burnt Wire Animals
The method of carving animals and incising them with burnt wire decoration, is known as "Poker Art".  Australian Aboriginal men and women from Central Australia carve animals from dry wood, tree roots, river gum or mulga wood. They use the shapes of the wood to make models of animals. Some sculptures are plain, while others have patterns and symbols relating to their culture and artwork.  The sculptures are made beside a camp fire. They put a piece of fencing wire into the fire. When it is hot they burn designs onto the wood.
View products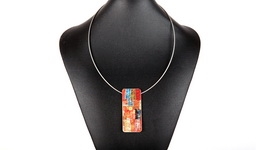 Unique Handmade Jewellery
This breathtaking jewellery of the Imprint Indigenous Collection features exquisite details of the amzing artworks by internationally renowed Australian Aboriginal artists Emily Kame Kngwarreye, Minnie Pwerle, Gloria Petyarre and Barbara Weir. Central Art feels very honoured to have worked alongside these amzing women. Some have our mentors.
View products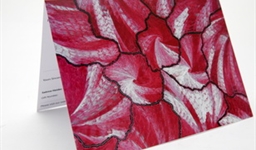 Gift Certificate
A Central Art gift certificate can make special gift for your loved ones, family and friends.  A gift certificate is a great way to contribute to a beauitful original piece of Aboriginal art.  Gift certifitcates may be purchased with a personalised message and will be posted to the recipient. 
View products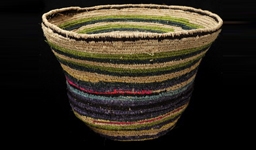 Baskets
Australian Aboriginal fibrecraft refers to the various way Australian Aboriginal people created fibres traditionally. The materials used depended on where the people lived in Australia.  The Aboriginal women from Central Australia used commonly found desert grases, minarri and wangurnu.  For example baskets were often made from twisted bark fibres in the Northern part of Australia.
View products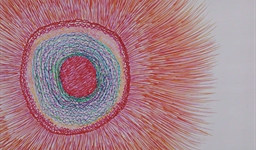 Aboriginal Designed Scarves
Central Art is proud to showcase a beauitful collection of Jimmy Pike's prints on scarves.  Each design depicts the physical and spiritual quality of this celebrated artist's traditional country of Walmajarn. 
View products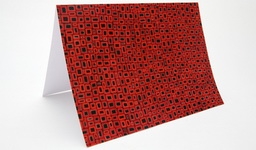 Artwork gift cards
We have a beauitful collection of Artwork gift cards, exclusive only to Central Art.  Each artwork featured are of significant artworks from some of the best Australian Aboriginal artists from Central Australia.  Central Art feels honoured to work alongside these artists and represent their work.  Artists such as Harold Thomas and Gloria Petyare are our mentors.
View products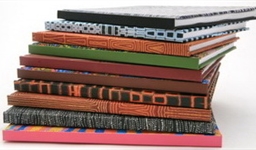 Artwork Journals
Browse through our collection of Artwork journals.  This can make a delightful gift for someone.  The artworks featured are from prominent Australian Aboriginal artists from Central Australia, Kimberley and Arhemland.  Central Art is very privelged to represent some of these oustanding artists.
View products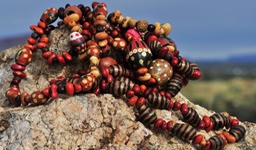 Beaded Jewellery
Necklace making is a traditional part of Australian Aboriginal culture and each stage plays an intregral part from seed collection to wearing necklaces during ceremonies. Necklaces are worn by both Aboriginal men and women during ceremonies.  The production of necklaces is seasonal which is mainly carried out by the women and children. In the desert regions of Australia seed production and development are dependent on sufficient rainfalls.  Women and children gather seeds and pods for necklace making while searching for bush tucker using their traditional knowledge.
View products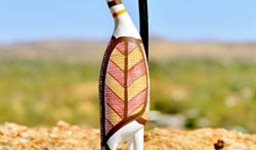 Sculptures
Australian Aboriginal Art includes works of wide range of mediums , including painting on leaves, wood carvings, sculptures, rock carvings, ceremonial clothing and sand painting. This gallery showcases sculptures.
View products